Convenient, comfortable & stylish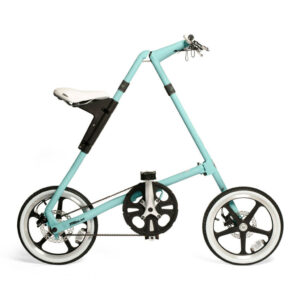 The STRiDA folding bike is an innovative and easy to use folding bicycle with 25 years of award winning history.
The STRiDA folding bike is a brilliant response to a familiar urban problem – the daily commute. With an elegant and ergonomic triangle construction, greaseless chain, and five-second folding time, STRiDA has emerged as the lightest, cleanest, most user-friendly folding bike on the market.
The major feature of the STRiDAs is its simplicity – just 3 tubes and 3 joints arranged in a triangle. It folds by simply bringing the 3 tubes together to form a wheeled stick.
It is inexpensive, oil free, practical and elegant.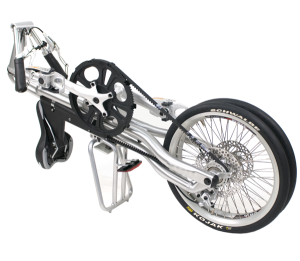 The folding and unfolding of Strida is exceptionally easy. This means that it is a very effective link between faster methods of transport such as trains, buses and cars. Fx, you can ride to a station, instantly fold it up, like an umbrella, walk along the platform and then board the train.
Strida takes you fast and easy to precisely where you want to go. This way journeys become truly door-to-door. As a result, travelling time and trafic congestion are reduced, with corresponding lower stress levels and improvements to the environment.
STRiDA designer, Mark Sanders, explains its concept